Educational outings, discovery trails, fun activities and guided tours await you in the fauna and flora paradise of the National Nature Reserve of La Bassée!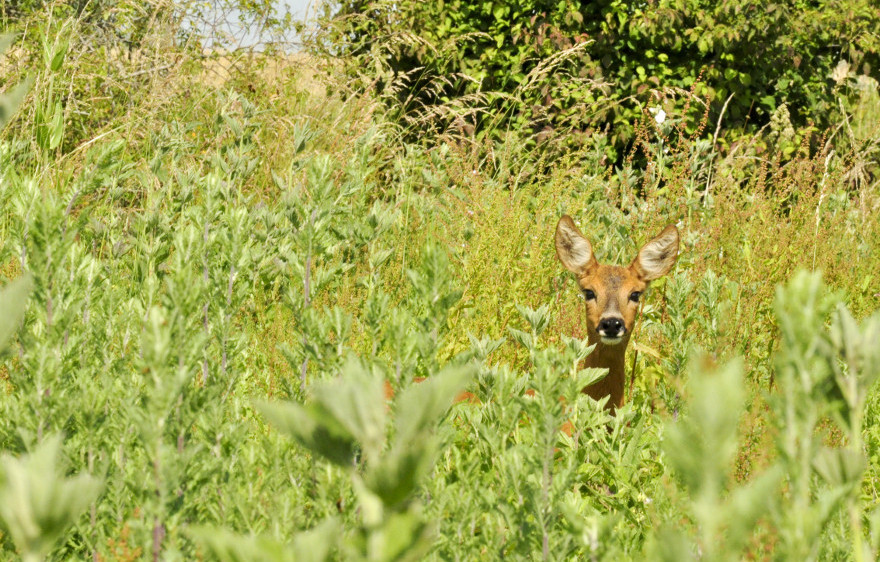 About
The National Nature Reserve of La Bassée is an 854-hectare forested wetland whose territory reaches into seven Seine-et-Marne communes.
They are Everly, Gouaix, Grisy-sur-Seine, Jaulnes, Les Ormes-sur-Voulzie, Mouy-sur-Seine and Noyen-sur-Seine.
Discover throughout the year the day and night educational outings:
Download the 2020 program of the National Nature Reserve of La Bassée (only in French)
You will be able to meet colourful amphibians, useful insects, birds such as the fabulous swallows, mammals sometimes so mysterious and unloved like bats, learn to recognize animal footprints…
You can also learn about plants and natural spaces, share the secret of edible plants, discover unsuspected species and places of life…
The animators will teach you how to listen, watch and live at the rhythm of nature!
We advise you to bring walking shoes and suitable clothing, and don't forget your binoculars.
Be careful, dogs are not allowed, even on a leash.
What is a nature reserve?
It is a unique natural space protected by regulations specific to it. National reserves are classified as such by ministerial decree.
A nature reserve has three main missions:
• To protect fauna and flora by learning more about them, by tracking animal and plant populations and enforcing regulations.
• To manage natural environments so they maintain favourable conditions for biodiversity, either by action or inaction.
• To share its natural heritage with everyone.
La Bassée is home to a large number of species. Some of them are common. Others are rarer and/or endangered. These are referred to as « heritage species ».
Among these rare/endangered species, the Scientific Council has identified several for which the nature reserve has a responsibility to preserve them.
Schedules & Prices
Schedules:
• Donwload the 2020 program (only in French)
The Reserve Office is open Monday to Friday from 9 a.m. to twelve and from 2 p.m. to 6 p.m.
To take part in the educational outings, reservation is obligatory and must be made no later than 5pm on the Friday before the event.
The meeting place will be communicated to you at the time of registration.
• The discovery trails are freely accessible from 2 parking areas, following the directional arrows.
– at the entrance of the Hameau de Neuvry (Jaulnes commune) coming from Mouy-sur-Seine. 640 metres from there, near to the observatory, spaces are reserved for persons with reduced mobility.
– at the exit of the village of Everly in the direction of Gouaix, near to the water tower.
For your safety, welcome conditions are specially set up:
• For all the animations, the number of participants is limited to 9 people + the animator.
• Hydroalcoholic gel dispenser at the entry of the monument.
Prices:
Access to the Reserve and educational activities are completely free, but you can support and preserve biodiversity by making a donation (tax-deductible) or joining the team of volunteers.
Contacts
Rdv at the Maison de la Réserve (Reserve Office), 1 rue de l'Église, 77114 Gouaix.
0033 1 64 00 06 23
https://reserve-labassee.fr/ (only in French)