Discover 3 castles of the region and the nearby surroundings, in Aube and Marne……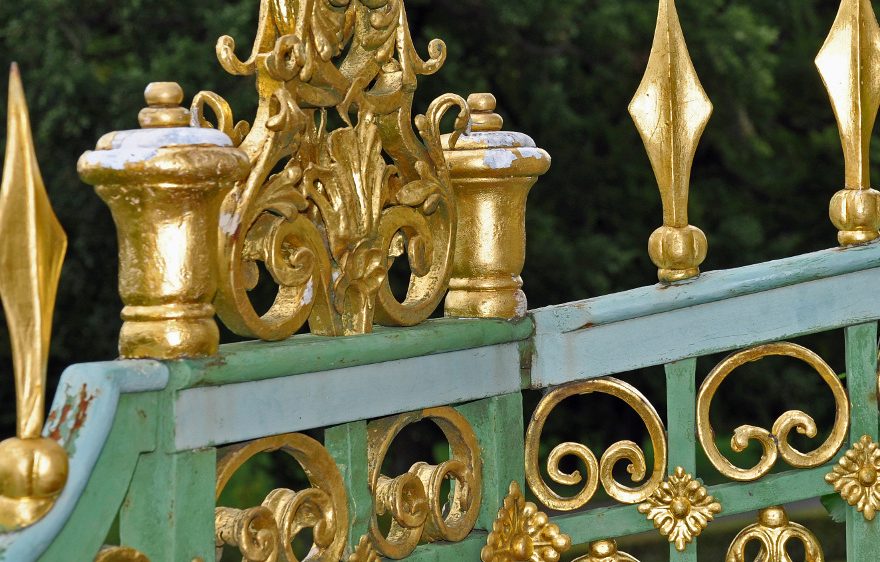 Variable openings according to the castles
The park of the Château de Sigy
About
The Château de Sigy was built during the Hundred Years' War and remodelled in the 17th and 19th centuries. It is built on stilts and surrounded by wide moats over 35 metres-wide in some places.
The old Renaissance-era structure of the geometrically shaped park was a conquest of the gloomy marshlands at the bottom of the Valley of Auxence. The marsh's shrubby vegetation was repulsed by large moats and as many flower beds.
In the 19th century, Marc de Haut, the Marquis of Sigy, did important work. He had the farmhouse rebuilt 300 meters from the castle and demolished the interior of the lower courtyard located in the enclosure.
He also undertook a transformation of the surrounding area into an English-style park. The vineyard was replanted there. The long walkway was replaced by a horseshoe-shaped walkway and many trees were planted to demarcate the meadow facing the castle. Purple beech trees, American oaks and a bald cypress continue to bear witness to this era.
Schedules & Prices
Schedules & Prices :
• Exceptional openings, get information from the Provins Tourist Office.
Contacts
Rdv au Château Sigy – 77520 Sigy.
0033 1 64 60 26 26
About
The visit of the Château de Réveillon will lead you to discover its past.
The guided tour reveals its 18th century salons located on the ground floor, the outbuildings — including the remarkable Pigeon House, listed as a Historical Monument — as well as the park, garden and vegetable garden.
You can also see the photo exhibition dedicated to the restoration works since 1992 and the Hall of Remembrance of the 58th Artillery Regiment, which fought at Réveillon during the World War II, on the 13th of June 1940.
Schedules & Prices
Schedules:
Opening from 15 June to 30 September 2020.
• Monday, Wednesday, Thursday and Friday from 10 a.m. to 12 noon and from 1.30 p.m. to 5.30 p.m.
• Sunday from 1.30 p.m. to 5.30 p.m.
• Last admission 30 min. before closure of the monument.
• Closed on Tuesday and Saturday.
Guided tour all year round on booking, for groups of adults or schoolchildren from 20 pers. Onsite catering is also available.
Next events:
• Easter Egg Hunt: Sunday 12 April 2020, from 2.30 p.m.
• Heritage Days: Sunday 20 September 2020 from 10 a.m to 6 p.m.
• Candlelight dinner: Saturday 26 September 2020, from 7.45 p.m.
Prices:
Guided tour:
• Adult 8 € per pers. – child (12-17 years old) 5 € – child (5-11 years old) 3,50 € (visit adapted with booklet and snacks).
• Thematic animations and visits: information, booking and payment on the castle's website.
Contacts
Rdv au 1 rue du Château, 51310 Réveillon.
0033 3 26 80 38 88
Le Château de La Motte-Tilly
About
The guided tour of Château de La Motte-Tilly shares that it was built in the 18th century.
Classified as a Historical Monument in 1946 and serving a private residence until 1972, the chateau was bequeathed to the Centre des
Monuments Nationaux following the death of the Marquise de Maillé, the last owner, without an heir.
The condition was that it should be kept as it was and that « the visitor should feel a sense of presence ».
As you pass through the various decorated and furnished rooms and the wooded park that has witnessed the evolution of the gardens of great houses, you'll discover the true life of the Chateau!
The Amis du Château de la Motte-Tilly association regularly hosts concerts in the Orangerie or specific rooms. See their latest news on their website.
Schedules & Prices
Schedules:
• From 2 January to 14 April 2020: from Wednesday to Sunday from 10 a.m. to 5 p.m. – Closed on Monday and Tuesday.
• From 15 April to 14 October: from Tuesday to Sunday from 10 a.m. to 6 p.m. – Closed on Monday and 1st May.
• From 15 October to 31 December: from Wednesday to Sunday from 10 a.m. to 5 p.m. – Closed on Monday, Tuesday and on 25 December.
• Last admission 30 min. before closing time.
Prices:
• Full price 8 €.
• Free entrance for under 18 year olds (in families and outside school groups),  for 18-25 year olds (European Union nationals and regular non-European Union residents), disabled persons and their accompanying person, jobseekers on presentation of a certificate less than 6 months old, holders of the Culture card, ICOM card and Education Pass.
• Twin ticket with the Camille Claudel Museum: 10 € (instead of 15 €), available for 6 months from the date of purchase.
Contacts